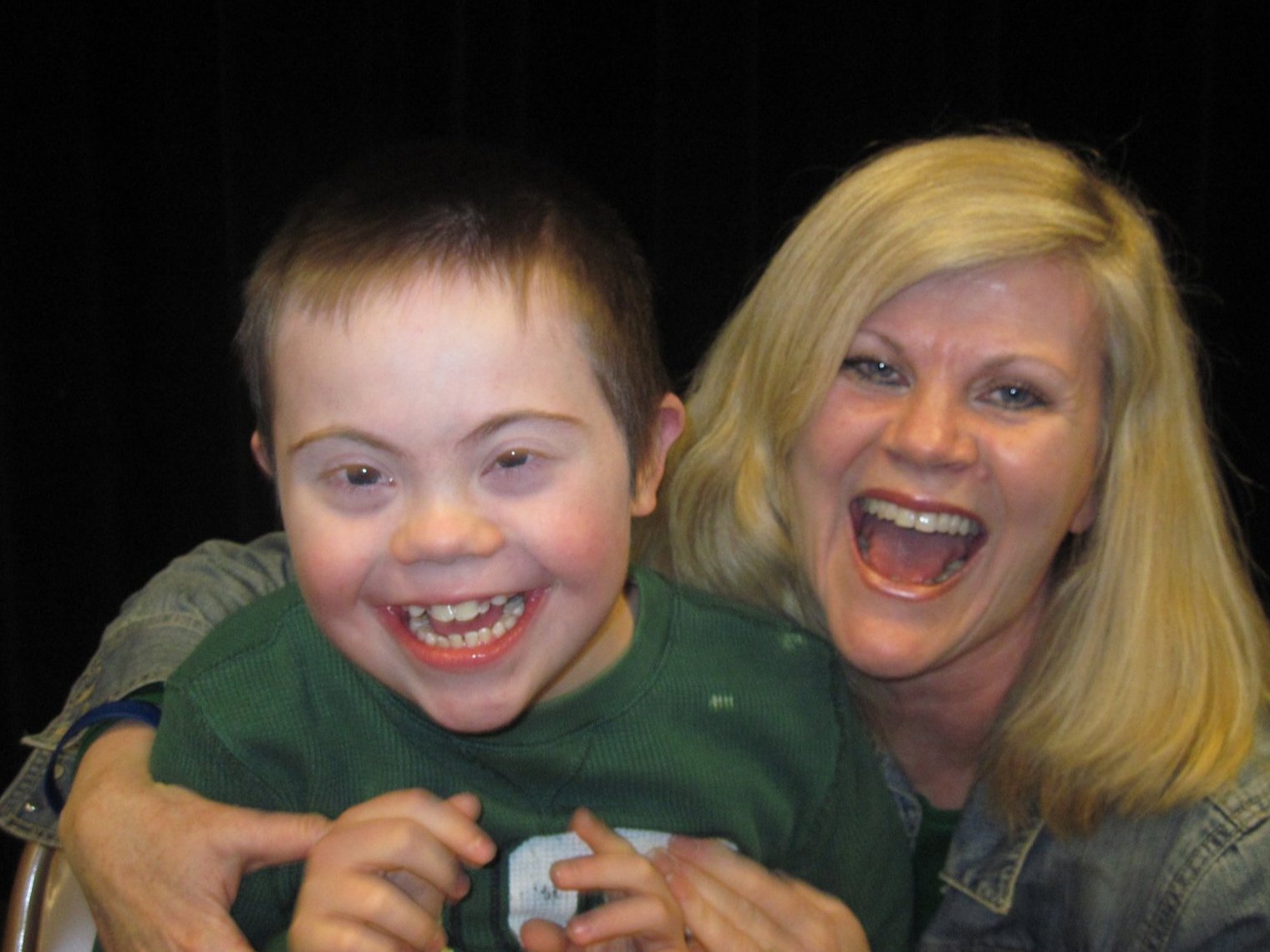 Special Needs Professional Development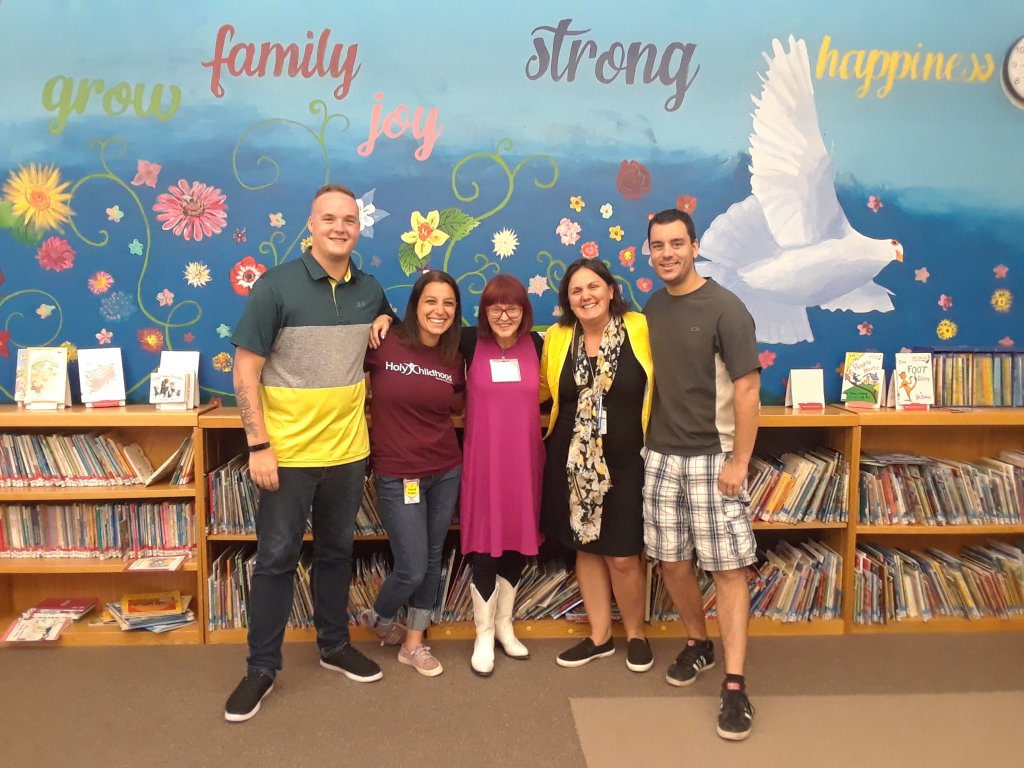 Virtual (Online via Zoom, Google Meet, or similar Platform)
This Professional Development course is intended for teachers and educational staff, as well as parents and administrators who work with young people with special needs, ages 4 to 21.
In addition, people from many other career circles may find this course useful, including theatre artists and civil rights/disability rights advocates.
Online participants will acquire skills in conducting drama, improvisation, and music activities for students who have a wide range of disabilities as well as abilities. When you employ these newly acquired inclusive skills, your students will gain improved communication, self-esteem, cooperation, and a sense of fun.
The course creator and instructor is Leslie Fanelli, Executive Director of the Arts Education Company, Theatre in Motion, honored by the John F. Kennedy Center for the Performing Arts and former Master Teacher at the Tony Award-winning Paper Mill Playhouse. If interested, email: tshirl@aol.com or Lfanelli@theatreinmotion.com. (Cut and paste an email address, if needed.) Please type "Online PD Interest" in the subject line or call 908.723.0564 (USA).
Educator testimonials ensue:
From Adam Ziering, SPED teacher, South Orange-Maplewood, NJ, School District ...​​​​​​​
Click here to see his endorsement on YouTube.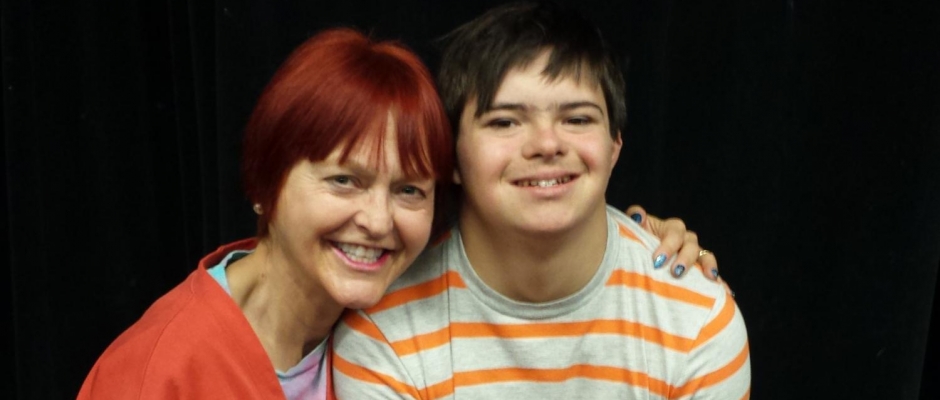 Other endorsements ensue ...
From Molly Merendino, Masters of Science in Teaching Exceptional Adolescents, Fordham University; Special Education Teacher: Bayonne Board of Education, NJ, and Paper Mill Playhouse:
"This online Special Needs Professional Development course provides a substantial amount of quality activities, resources, and research. The lesson plans are thorough and provide many modifications and teaching materials which will prove useful when teaching students with disabilities of all ages. Self-esteem, strengthened communication skills, and pure joy are just some of the outcomes. I can attest that these activities can change a life."
__________________________________________
Special Needs Course Participants in Rochester, NY:
"We are appreciative for all the professional development that you have provided to catapult our staff to the next level of UDL and Multiple Intelligences."
Jennifer Singer, School Program Director, Holy Childhood School
_________________________________________
Pictured Below, Online Professional Development with

National Chiayi University, Taiwan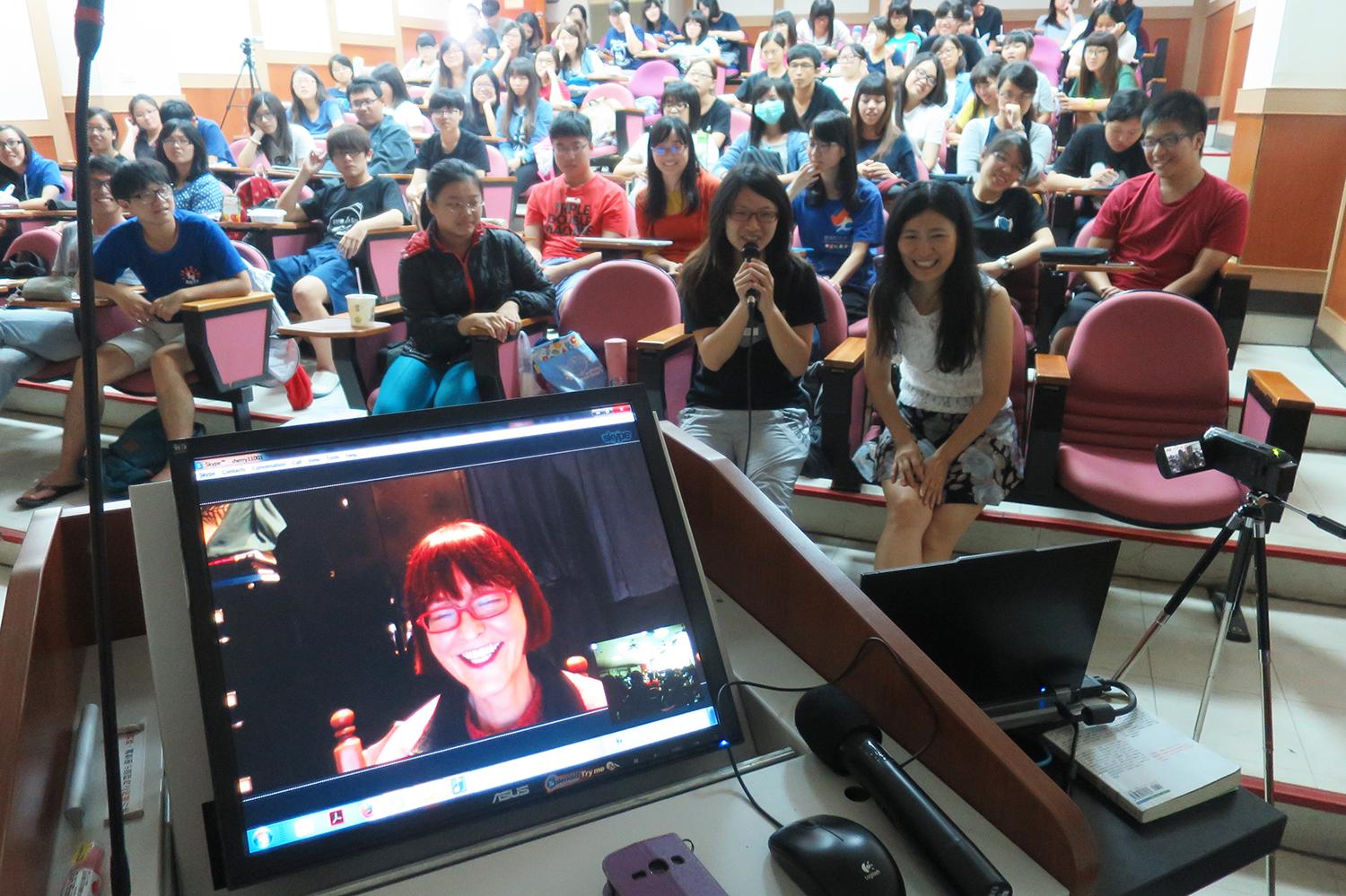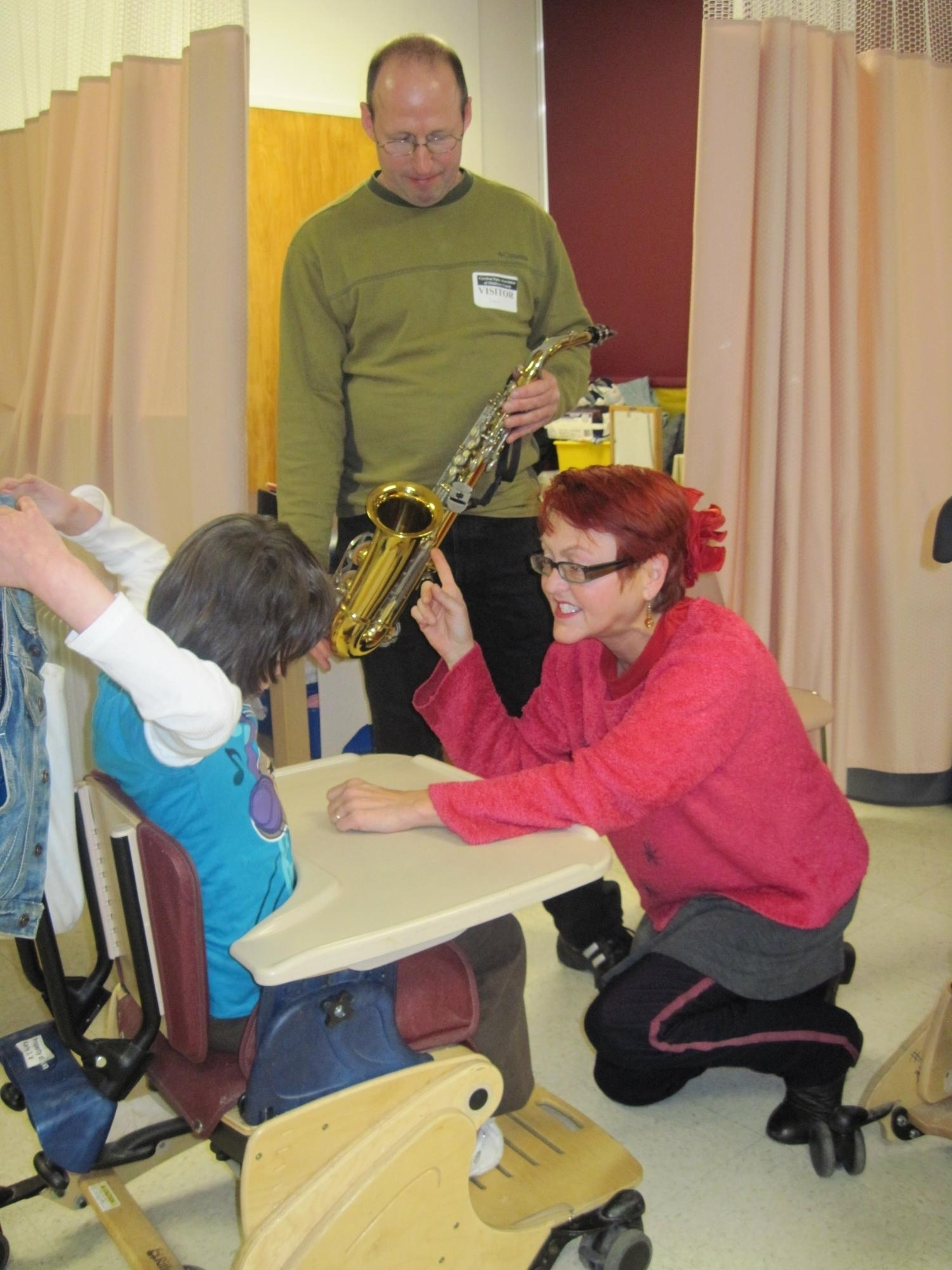 From London:
"The Professional Development Course 'Add Drama and Music to your Special Needs Classroom' is rooted in Leslie Fanelli's extensive experience as artist, educator and advocate for the rights of people with different abilities. Her full engagement to this project has enabled her to deliver a comprehensive experience, where teachers, parents and care givers (and anyone interested in education and self-development) are guided into knowledge of the human brain, body, emotions and behaviour. The course is structured in a way that enables you to search deep inside your own resources, to best apply the scientifically based principles of Universal Design for Learning and Multiple Intelligences. You learn to design your own creative, engaging and fun lesson plans. This course shows the way towards truly inclusive classrooms, meaningful learning processes, and healthy relationships. Anyone interested in 'how we are' and 'how we learn', should take it."
Gabriela Aviles, Student of the Steiner Waldorf Early Childhood Studies, London
BA in Social Communication, I.E.E.C. Monica Herrera, El Salvador
.And from Indiana:
"This online course is an excellent resource for teachers of students with Special Needs--and indeed, all teachers. The creative drama lesson plans are a joy to visualize how applicable, educational, and fun they will be in the classroom. Additionally, for me, as a visual artist and art teacher, a number of the chapters can be used as an aid in teaching art classes. In particular, the Theory Of Multiple Intelligences clearly describes the way we as artists approach our craft. Understanding the complexity of how we learn helps me guide students to find new paths to creativity and expression in their artwork."
Cindy Crofoot

Oil Painting Instructor / Dearborn Art Center

Aurora Art Guild

Aurora, Indiana​​​​​​​
_______________________________________________
More information on our customized Professional Development Programs
with international university students ...
Artistic Director and Founder of Theatre in Motion, Leslie Fanelli, recently conducted a Skyped Professional Development: Universal Design for Learning and Multiple Intelligences Theatre Arts
class with National Chiayi University in Taiwan.
In addition, we discussed disability in the media and watched Theatre in Motion's music video "Song of Land" with American Sign Language, which was recently honored by the John F. Kennedy Center for the Performing Arts.
National Chiayi University
Combined sophomore class of Department of Special Education
And Department of Counseling,
Class Title: Early Intervention,
Instructor: Yu-Hsia Lin
Guest Instructor and photographer: Shiang-Jiun Chen
International Guest Instructor: Leslie Fanelli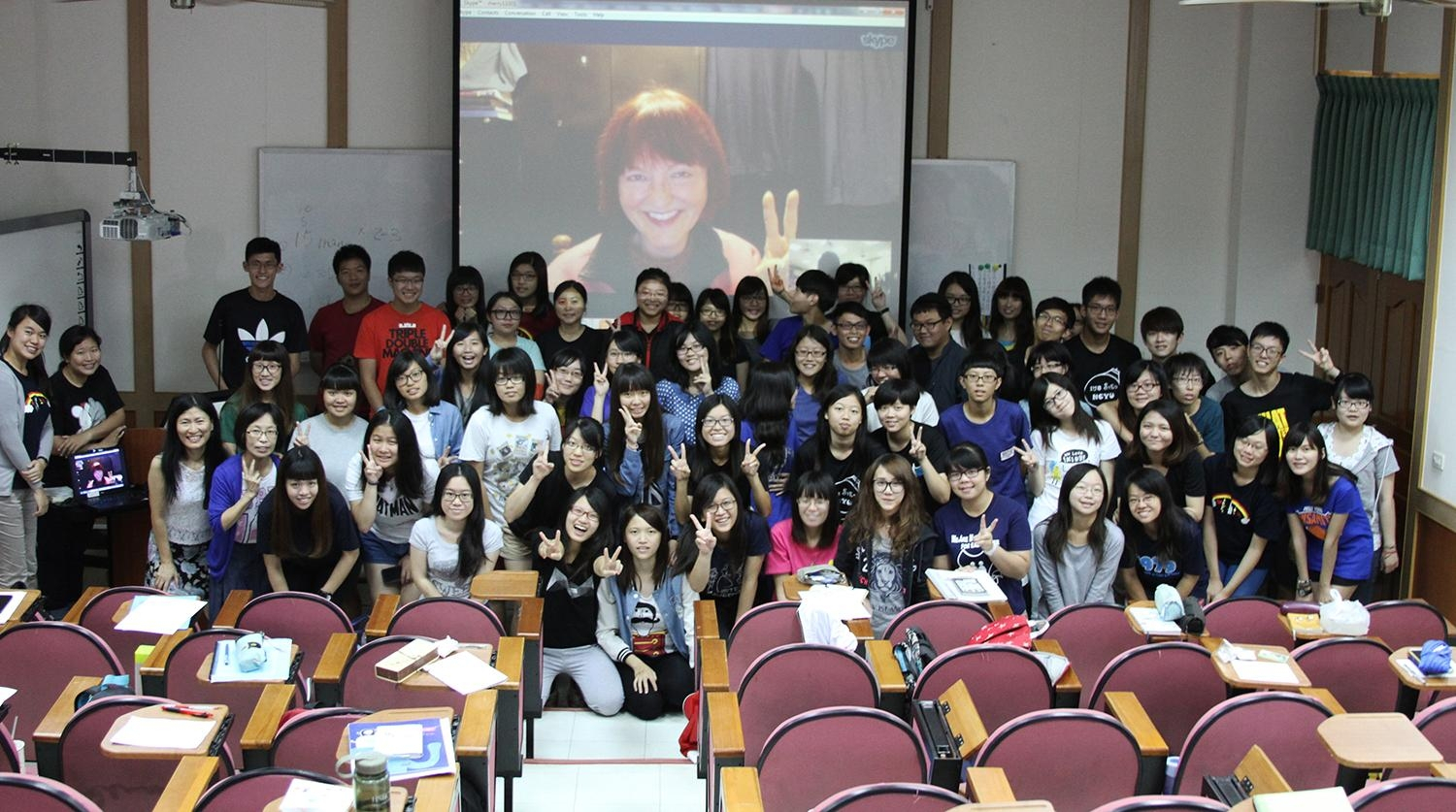 For a different international theatre journey, please enjoy the book Disability Theatre from the InsideOut by Ruth Bieber with contributing author Leslie Fanelli. Original scripts included.