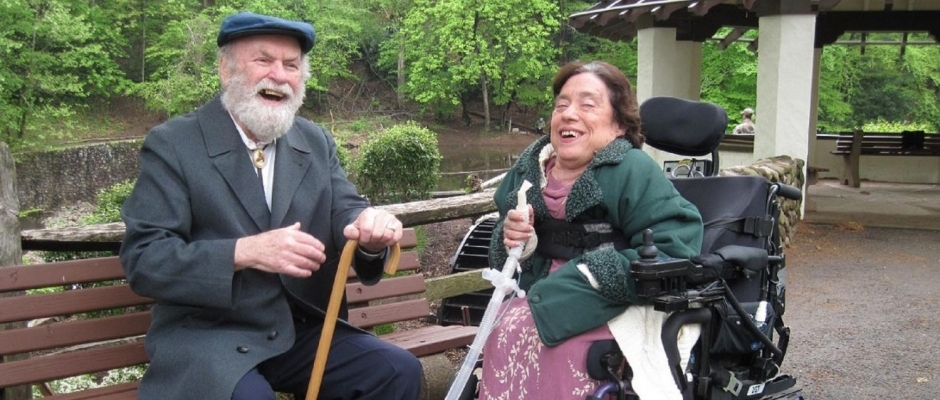 Tony Award Winning Paper Mill Playhouse Affiliation
Theatre in Motion enjoys a rousing collaboration with the legendary Paper Mill Playhouse. Leslie Fanelli is their lead "Theatre for Everyone Creative Drama" teacher. Paper Mill (inclusive of its "family" of programs) won the Tony Award for Best Regional Theatre for 2016. Pictured is Leslie with Producing Artistic Director, Mark S. Hoebee ... and with the Tony!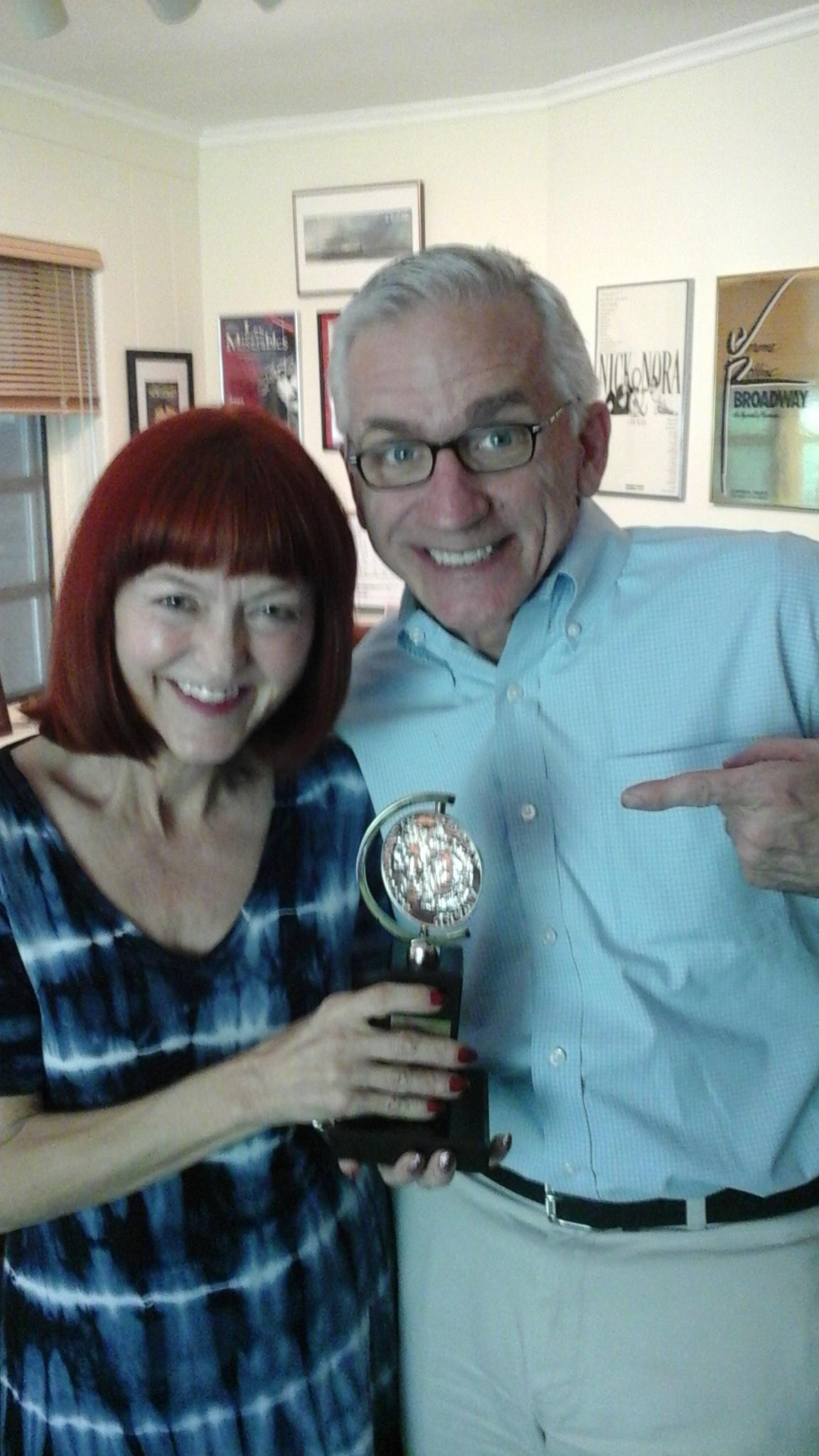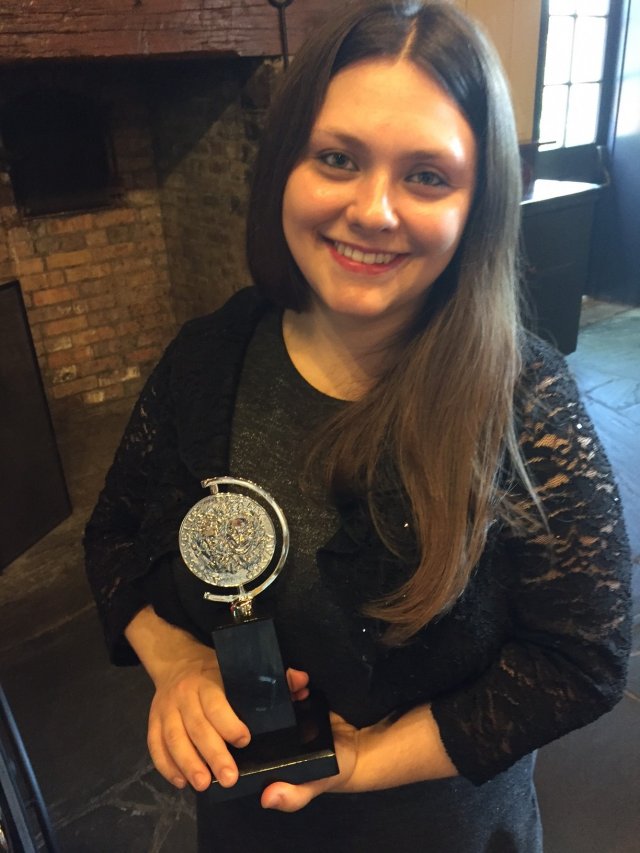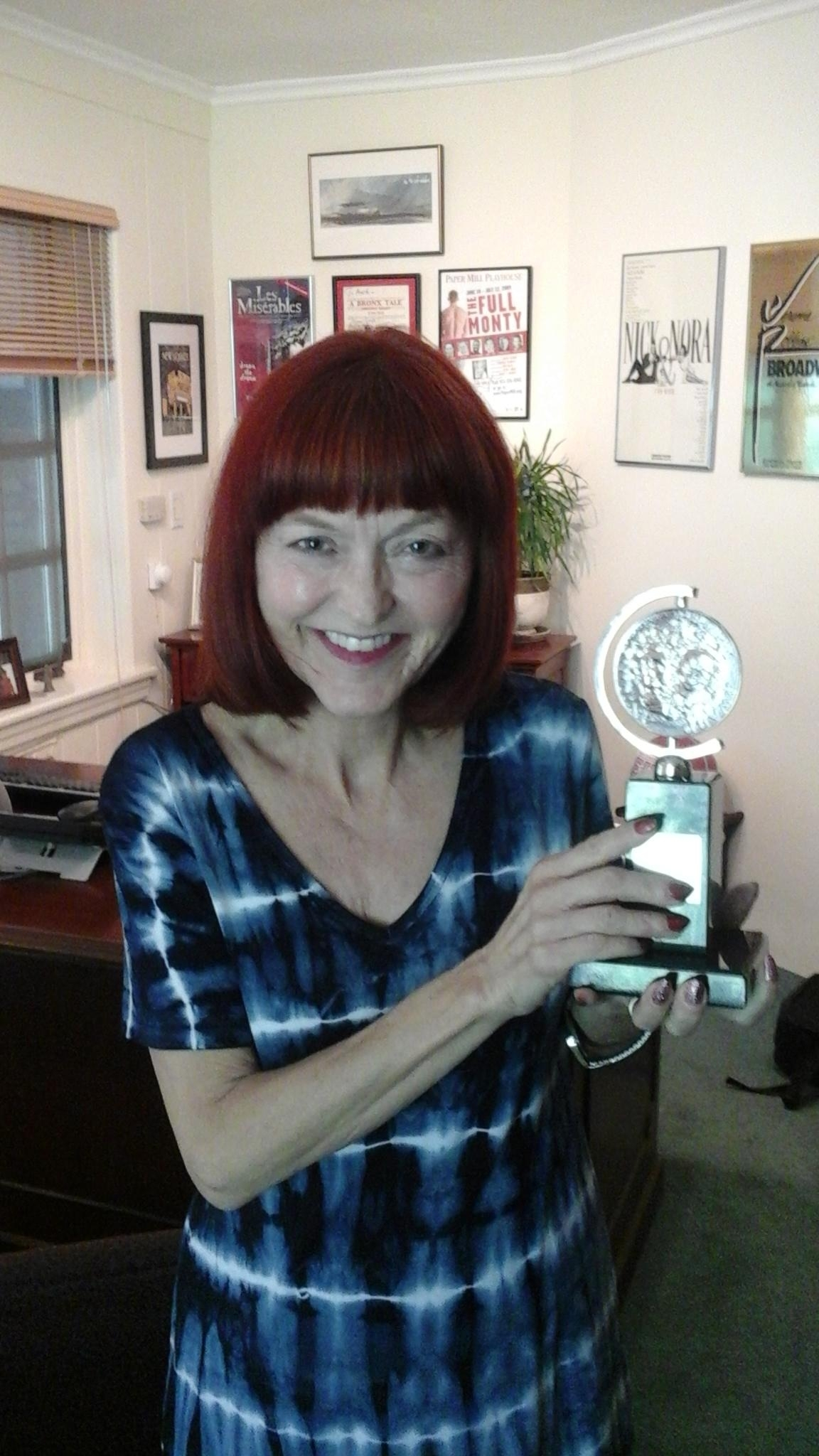 The "Theatre for Everyone Creative Drama Class" at the Paper Mill Playhouse in Millburn, New Jersey, is a fun and bonding experience for everyone involved ... designed for student participants with disabilities, their parents and other caregivers, and typical siblings. We are truly one big, happy family.

Teaching Artists Hannah Fanelli and Dr. Sean Dineen, D.Litt. round out the "Theatre for Everyone" teaching team. We are pictured with Paper Mill Playhouse Producing Artistic Director Mark S. Hoebee, holding the Tony Award.
Enjoy these lovely mini-documentaries about the full program:
​
Also, enjoy this radio broadcast and article:
Hannah Rose Fanelli and the
Paper Mill Playhouse Tony Award!
Enjoy the theatre musings of Dr. Sean Dineen, D.Litt.

Theatre for Everyone and Access for All

at Paper Mill Playhouse
Behold, an accessible, theatrical Call to Arms!
I am extraordinarily pleased to herald the many accommodations and services offered for patrons with disabilities at the Tony Award-winning Paper Mill Playhouse in Millburn, New Jersey. The theatre has sign interpreted performances, and provides captioning, as well as infra-red head phones. Service animals are welcomed. In addition, the shows are Broadway caliber, and everyone can enjoy them.
There is also a thriving Education Department at the Paper Mill Playhouse, inclusive of an adaptive creative drama program known as Theatre for Everyone. The class begins with a drawing/doodling period as a transition exercise. Then, the program joyously employs sign language, theatre games, wheelchair dance, and scene performances to promote communication, cooperation, self-esteem, and having fun.
​
The most interesting part of the Theatre for Everyone program is when students work together to create a "Magic Clay." The pretend clay is transformed into any non-violent object, with silly sound effects, and no words. Playing baseball, riding a roller coaster, or imitating various animals are among the top creations. Students' augmentative communication devices are deliciously incorporated into the sound effects and spoken lines.
Folk tales including Stone Soup and the African myth Abiyoyo are acted out. Non-traditional casting allows students and their typical relatives to play many parts. One group adapted a visit to the circus and face painted the director and her assistant. Of great importance, families and friends are invited to attend with the Special Needs students, all of whom range in age from pre-kindergarten to octogenarian.
Autism Friendly shows round out this cornucopia of wondrous disability inclusion. These performances keep the house lights on and offer rest areas with toys and a TV screen so the show can be watched in simulcast in this "chill out" zone. The volume of the stage performance is kept at an even, moderate level, and young people are permitted to carry their digital devices with them during the show. Audience members can move around if desired, and nobody is "shushed" during the performance. Patrons are assisted by ABA trained support staff, and a good time is had by all!
Theatre for Everyone, indeed. Come one, come all!