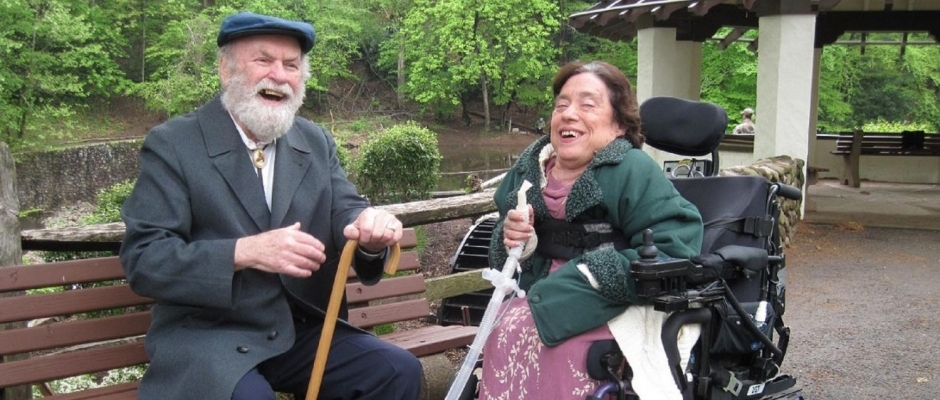 Professional Development
These energetic, enjoyable hands-on workshops are designed for educators, paraprofessionals, aides, therapists, administrators, parents, caregivers, student teachers, teaching artists, advocates, and other interested organizations, including empowered people with disabilities. Universal Design for Learning (UDL) is employed via Integrated Theatre Arts in order to creatively access the Recognition, Strategic, and Affective Networks of the brain, respectively the "What?" ... "How?" ... and ... "Why?" of learning. Multiple Intelligences also come to the fore in active and distinctive service to UDL. In addition to the joy of The Arts, curriculum can be inserted into these workshops--as wide-ranging as American History; the genesis of the Aurora Borealis; Geology from 600,000,000 years ago to the present; or any storybook brought to life, and more! We can construct the professional development workshops for your specific needs.

In all we do, we celebrate The Arts and Disability.
Nothing about us without us!

________________________

Internationally Skyped Workshop ...
Artistic Director and Founder of Theatre in Motion, Leslie Fanelli, recently conducted a Skyped Professional Development: Universal Design for Learning and Multiple Intelligences Theatre Arts
class with National Chiayi University in Taiwan.
In addition, we discussed disability in the media and watched Theatre in Motion's music video "Song of Land" with American Sign Language, which was recently honored by the John F. Kennedy Center for the Performing Arts. This honored music video features intergenerational artists with and without disabilities. We also engaged in interactive sign language, singing, and tossing an invisible, "Magic Clay" ball from nation to nation!
Combined sophomore class of Department of Special Education
and Department of Counseling
Class Title: Early Intervention
Guest Instructor and photographer: Shiang-Jiun Chen
International Guest Instructor: Leslie Fanelli
(You can find the music video, "Song of the Land" with American Sign Language, on our Home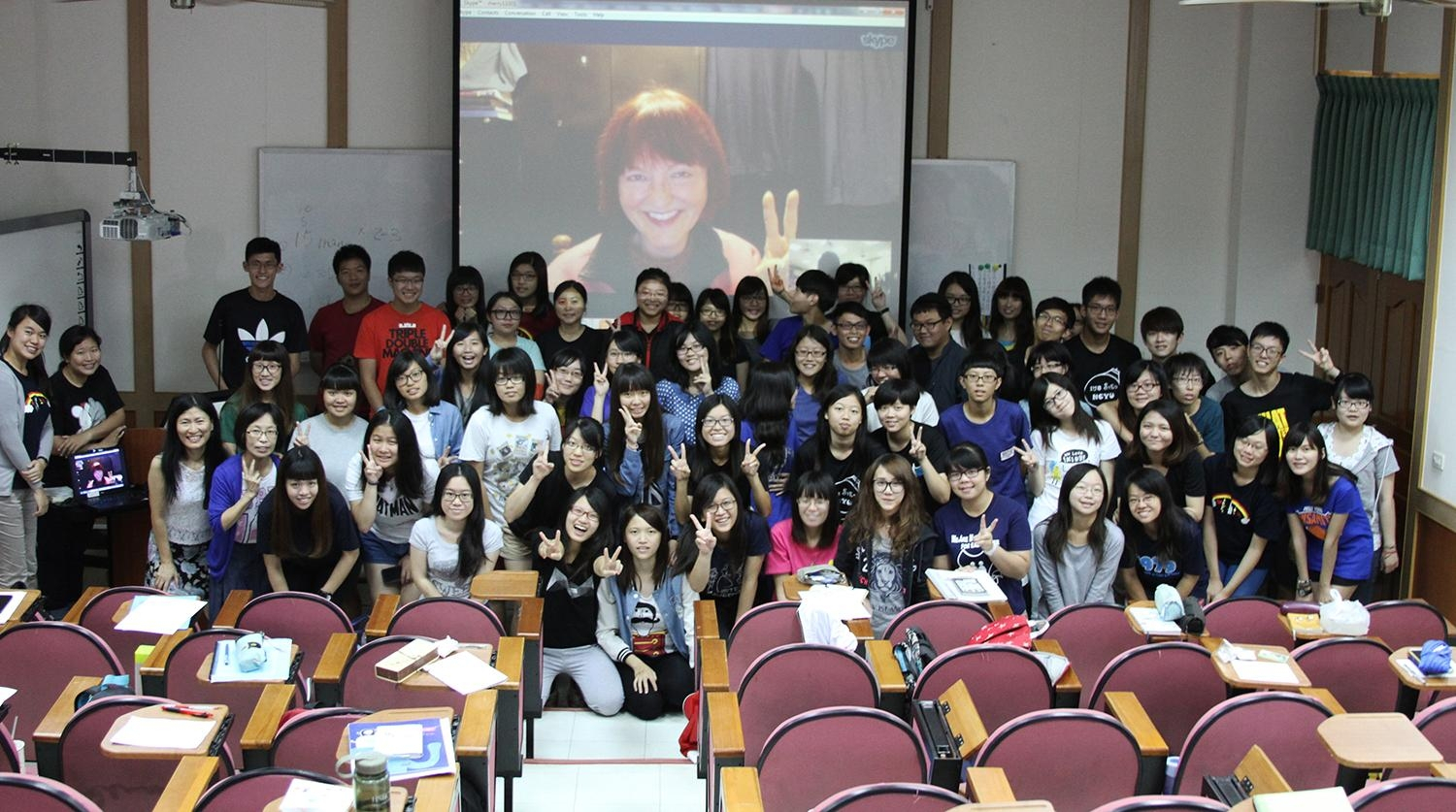 For a different international theatre journey, please enjoy the book Disability Theatre from the InsideOut by Ruth Bieber with contributing author Leslie Fanelli. Original scripts included.